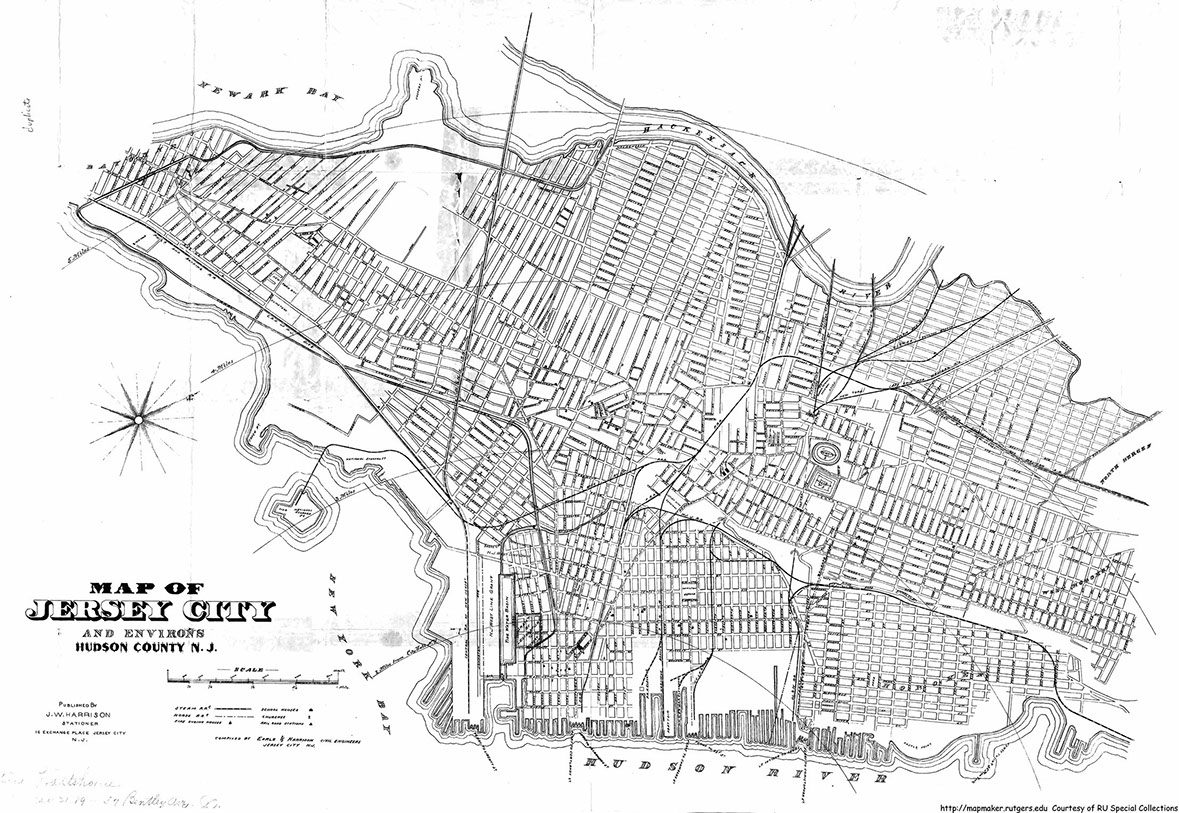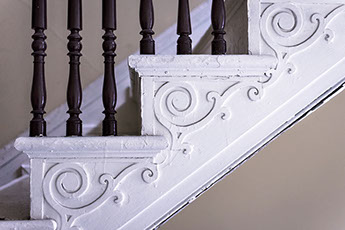 The historic Barrow Mansion tells the story of multiple generations of people who came to Jersey City in the nineteenth and early twentieth centuries to better their lives, many of whom succeeded.
But the Mansion also tells the story of the lives of extended families and ethnic community groups in Jersey City in the same period.
The story of the birth and life of the Barrow Mansion is closely intertwined with that of its lost identical twin, the Van Vorst Mansion. Together, with their adjoining garden between them, this pair had two main roles when they were created and in the time that the extended Barrow/Van Vorst family lived in them: 1838-1868.
The first role of the houses and their garden was as an extended family compound for the families of two sisters from a New York family of Dutch background: Eliza Brower Barrow and Sarah S. Brower Van Vorst. William Barrow, a well-respected and wealthy New York medical doctor and surgeon, purchased the property for his half of the compound in August 1835, the same month that his sister-in-law Sarah Brower Van Vorst died. She had been the direct link between him and the seller, Cornelius Van Vorst, but the Barrows and Van Vorsts continued with what had probably been planned for some time. Eliza Barrow continued close connections to her nieces and nephews through to the end of her life, leaving legacies in her will to all of them, even those who were born to Cornelius's second wife Antoinette Roosevelt Van Vorst.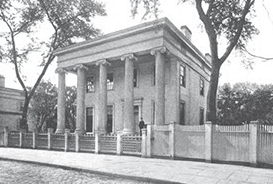 picture gallery
tours of the Mansion
Learn more about the Mansion by booking one of our private tours. History comes alive as you walk through the rooms where Eliza and Sarah discussed the menus for the day, and William Barrow planned on developing Jersey City as a fashionable suburb of downtown New York.
Historic tours of the Barrow Mansion are given on the first Saturday of the month; by appointment only. Please fill out the form below to schedule a tour:
© 2020 The Barrow Mansion Development Corporation | 83 Wayne Street | Jersey City NJ 07302 | 201-604-5981